An Easier Way To Buy
Our entire team is set up to help you with the entire new home purchase process. From selection of your home, contract writing, financing and selling of your current home. We're here to navigate the entire process through closing right alongside of you.
Kelly Kausen is the Broker of record for Kelly Crews Realty, Inc. She is an experienced, knowledgeable North San Diego County Real Estate Realtor and Broker who specializes in real property from the pier to the farm or in other words, Oceanside to Valley Center. Kelly Crews Realty, Inc includes: Scott Kausen, Broker Associate, Ed Musgrove, Associate along with Marianne Villani, Transaction Coordinator and Barbara Tammen of Golden1 Credit Union. Each is dedicated to your success.
If your goal is to do well, start by contacting Kelly Kausen.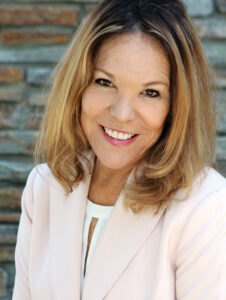 Kelly Crews

Kelly Crews Realty
Broker, DRE #01244432
Ed Musgrove

Kelly Crews Realty
Broker, DRE #02031053




Click here for information on calculating your mortgage.
Sunset Ridge Lender
–

Barbara Tammen
Home Loan Advisor
NMLS 451127
Cell Phone: (858) 315-0585
Fax:  (844) 268-1952
Email: btammen@golden1.com
Website: Click Here

Golden1 Credit Union
La Costa Town Square
3410 Via Mercato, Ste. 104
Carlsbad, CA 92009
*All numbers based on a purchase price of $959,900.  Rate 4.75%, APR 5.13%, 5yr Fix-6mo ARM (30yr loan, tied to the SOFR Index).  Rates and payments are based on credit score, loan to value, 20% down payment & subject to change. Points paid by builder to be 1.25.  Total Down Payment $191,980., Cash to Close estimated at $202,524, for scenario. Monthly Principal and Interest, $4,006, current as of 11/21/22.  All loans subject to approval. Rates, terms, and conditions are subject to change and may vary based on credit worthiness, qualifications, and collateral conditions.  Loan and monthly payment buying scenarios used for information purposes only and may not be specific to your situations.  Rates expressed may not be available at this time.  This ad should not be construed as investment or mortgage advise or a commitment to lend.  Your results may vary.  There are no guarantees, promises, representations and/or assurances concerning the level of accuracy you may experience.  For actual and current terms and rate information, please contact Barbara Tammen at Golden1 Credit Union, 858-315-0585, NMLS#451127.  APR of 5.13% assumes a 4.75% simple fixed interest rate assuming $2,000 in fees included in APR.  Monthly Principal and Interest Payment based on a fully amortizing fixed interest loan of $767,920. with 360 monthly payments at the assumed simple interest rate.  Lender is not a tax consultation firm.  Please seek advice from tax professional.  Monthly expense may or may not include HOA fees.  If applicable, your payment may be greater.
---

Very Low Income Home For Sale
**The developer with the County of San Diego has included one Very Low Income Home in Sunset Ridge for Sale. You may qualify if you earn no more than $65,000 annual and maintain a family of four on this budget. To add your name to the list of interested parties, please email Kelly@KellyCrews.com and Bbtammen@golden1.com. Featured home is  3 bedrooms plus loft, with 2.5 baths and an attached 2 car garage located on lot 3.  See site plan.